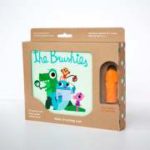 With joyous inspiration, our team continues to enjoy the transcreation process for "The Brushies" in a variety of foreign languages and alphabets. The French, Italian, Russian, and Spanish products are now in publishing stages to be soon released to the marketplace throughout the US, in European cities, Canada, and all over Southeast Asia, where the original is being widely sold.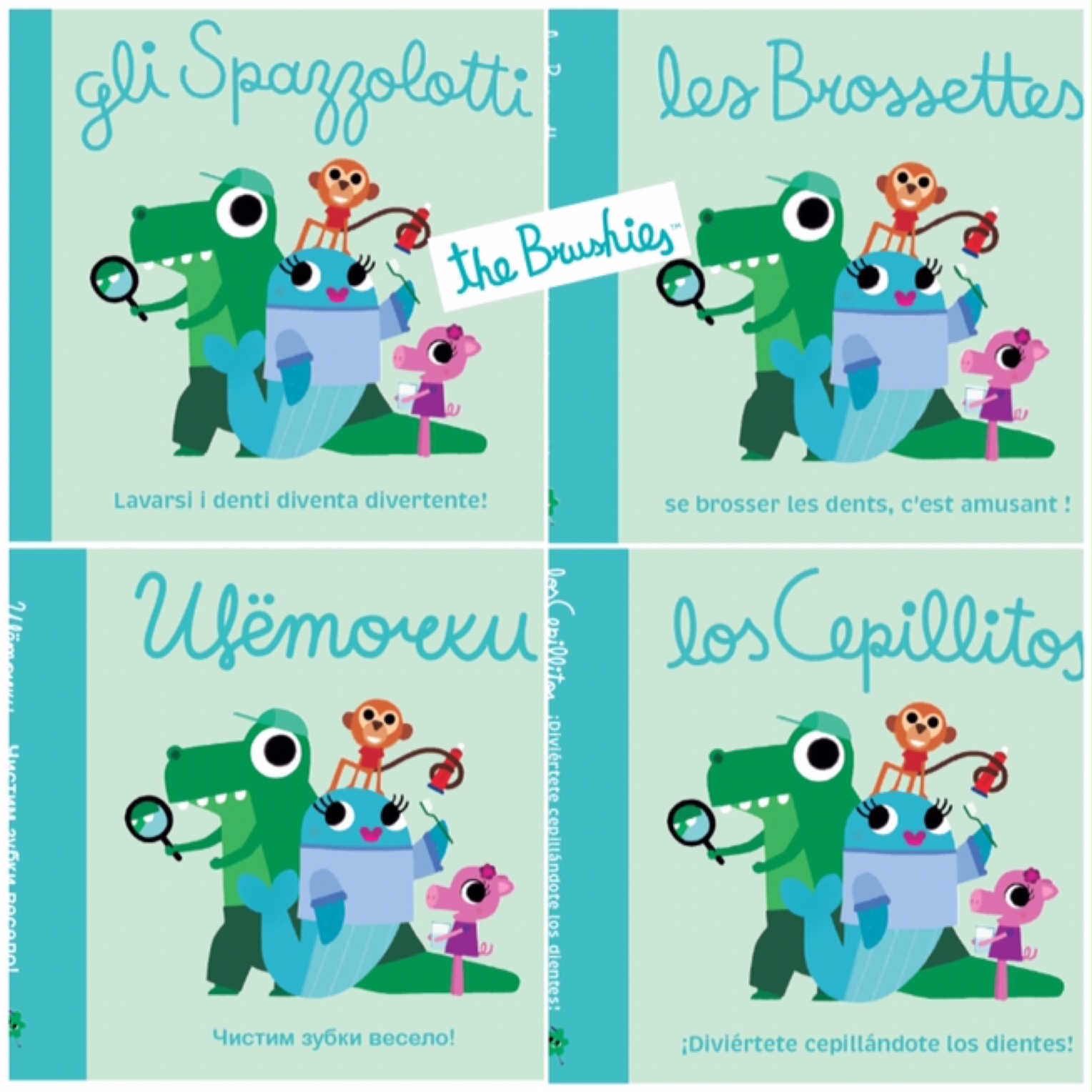 Our linguistic, marketing, and design teams have harmoniously balanced challenges and solutions to successfully rhyme the interactive content of this book to help its functionality. The Brushies is not just a book for reading, but also the world's first finger puppet toothbrush. Each character in the book is a puppet toothbrush, and therefore the work also involved a naming process. This project certainly proves that the art of translation is far from being a mechanical mapping practice from one language to another.
For parents, bedtime poses all sorts of difficulties, but 'The Brushies' help to ameliorate at least one of them. The Brushies are cute silicone finger puppets that double as toothbrushes, helping parents to turn the act of brushing kids' teeth into a game rather than a chore. Check out The Brushies, and shop them also on Amazon. They will be in some larger chain stores as well by the end of 2017.
More about our projects in featured work.