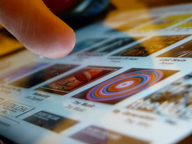 Take a glance at what we localize and how we do it:
Software/App Localization
Apps have become very popular in the past years. Our top localization projects in California have allowed us to learn the most recent innovations and to work with Apple's third-party vendors for localizing their apps. Part of our work is verifying that products, applications, and content meet the language and the local specific requirements of global markets. This process comprises Translation verification testing (native linguists and editors verify text accuracy), Localization functional testing (test experts who are native engineers verify that there is no impaired application functionality so that performance is reliable for the localized OS and local hardware configurations), and Localization UI testing (identifies cosmetic defects in localized software: missed translations, embedded text in images, truncated strings, formatting errors, etc.). Through SQA we apply proactive, meticulous, rigorous, repeatable methods to the testing of software; this is how we assure that defects are recognized and eliminated before the application/App is launched.
Website Localization
We specialize in the process of translating a website's user interface (UI) and content from one language into another. When necessary, we also adapt the website's design and functions to suit the foreign culture associated with the target language. Our process comprises localization and adaptation of online and interactive content, creation of glossaries and style guides, terminology management, translation memory management, localization of 2D/3D graphics, web and multimedia productions, audio/video and flash components, web publishing, and multilingual content management connectivity.
E-learning & localization of educational materials
Babel Linguistics is assisting educational publishers and government agencies reach their globalization objectives. Our country, like many others, has been growing increasingly multicultural, and various institutions face the challenge of making education services available to immigrant populations. Thus, educational materials require localization solutions to create curricula that are culturally appropriate. Such institutions must be able to deliver this language-specific content quickly and cost-effectively. For them, having an experienced global partner with solid education and localization expertise makes all the difference. Babel Linguistics is ready to make content available in multiple languages, promptly and effectively-priced.