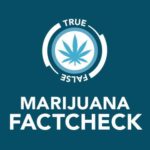 Our team has completed the Spanish localization process for a website on marijuana fact-checking. In continuous partnership with local branding specialists and web development strategists, our work also included naming and logotype adaptation for this Ventura County initiative in California.



With the California approval and popularity of marihuana consumption for medical purposes, there are also numerous issues on the rise. The website reviews the latest research related to the health and safety of children and youth, and it tracks verifiable resources. We worked with the more recent terms and concepts of vaping, dabbing, marihuana edibles, e-cigs and pens, which have been hardly explored in the Spanish language.
Check out the website for more information in Spanish or in English.
More about our projects in featured work.