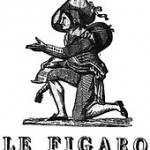 Le Figaro es el segundo periódico nacional más prominente de Francia y el más antiguo. El equipo de Babel Linguistics se complace en apoyar la iniciativa digital en idioma inglés de Le Figaro. Nuestro trabajo directo con un equipo de expertos reporteros internacionales incluye la traducción de una serie de artículos digitales. Uno de los proyectos (y nuestro favorito) se llama "TransAmerica: Una vuelta por los Estados Unidos en 460 días", es una mirada fascinante a la cultura y política norteamericanas desde la perspectiva de una reportera francesa que tuvo la fortuna de ganar la beca de investigación "Knight-Wallace Fellowship" de la Universidad de Michigan.
Lea una muestra de estos reportes en nuestro trabajo de traducción del francés:
The US Wants You!
Motor City rolls out the red carpet to Hollywood
Separated but not equal
What future for Detroit?
To Muslims, Obama is not the Messiah
Unorthodox spies in mosques
Muslims, a community under surveillance
Deserter's Reprieve The Hidden Face of the Tea Party
The Permanent Campaign
Obama's Chicago

Más sobre nuestro trabajo en Muestra de proyectos.